The Valoris 2021 Purple Ribbon Campaign Is Launched!
October 7th 2021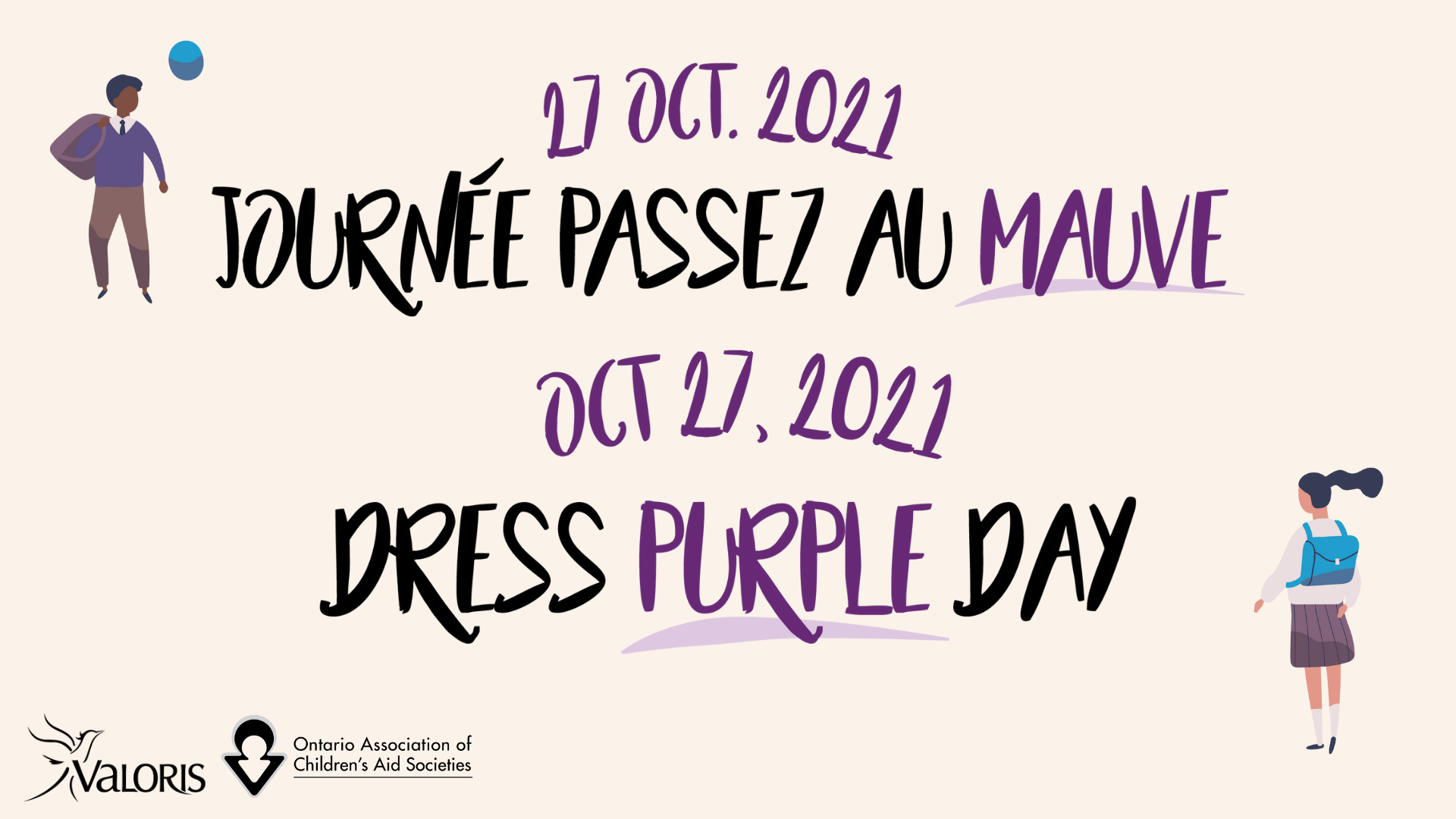 The Valoris 2021 Purple Ribbon Campaign Is Launched!
During the month of October, Valoris and the community of Prescott-Russell will proudly display their colours to raise awareness about the rights of children and youth to safety and well-being Child Abuse Prevention Month and Ontario Dress Purple Day.
Everyone in Purple! #IDressPurpleBecause
This is an opportunity for everyone to advocate for the safety and well-being of children and youth in the region as well as an opportunity to celebrate the community that cares for children and families in Ontario. This year, Ontario Dress Purple Day will be held on Wednesday, October 27, 2021. This day is meant to highlight the importance of breaking the silence and speaking out if we see that the right to safety of children around us is being compromised. This day is also an important opportunity to remind children and youth that help is available in Prescott-Russell.
Everyone Can Participate!
Valoris invites the Prescott-Russell community to take action on Dress Purple Day by:
Proudly wearing purple clothing and accessories on October 27.

Decorating their front door, schools, and workplaces in purple as a show of solidarity.

Posting a picture on social media, using the hashtag #IDressPurpleBecause.
If you have a concern about the safety and well-being of a child or youth, please contact us immediately at 1-800-675-6168. You do not have to be sure about concerns to make a referral to Valoris: use your best judgment. To learn more about child protection and well-being, please visit our webpage related to this topic.