Our Community Covered in Purple to Highlight Dress Purple Day
November 24th 2021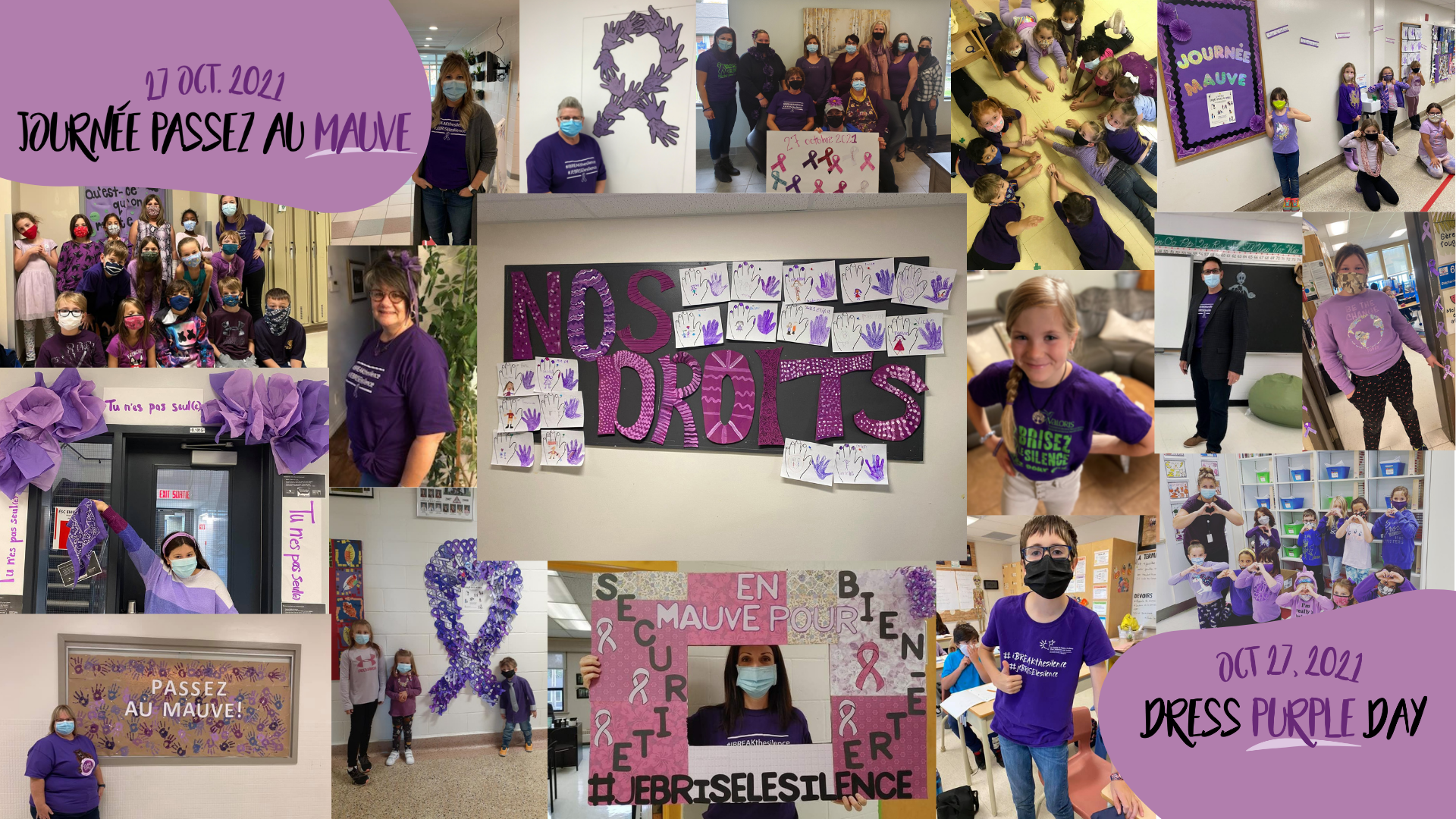 Our Community Covered in Purple to Highlight Dress Purple Day
Ontario Dress Purple Day took place on October 27, 2021. To highlight this important day, Valoris employees and several members of the community proudly wore purple with the goal of recognizing children and youth's right to well-being and security.
The community took action and conveyed the important message of breaking the silence and reporting child abuse. After all, it is our duty to speak up if the right to safety of a child in our community is at risk. The mosaic above represents the collective impact our community can have to ensure the health and safety of the children around us.
Do you think that a child is being mistreated?
You can reach us 24 hours a day, 7 days a week at 1 800 675-6168. You don't have to be certain about the concerns to report to Valoris: use your good judgment.
If you believe that a child is in immediate danger, you can also call 911 to reach the police.