A Magical Holiday Season in Prescott-Russell
February 2nd 2023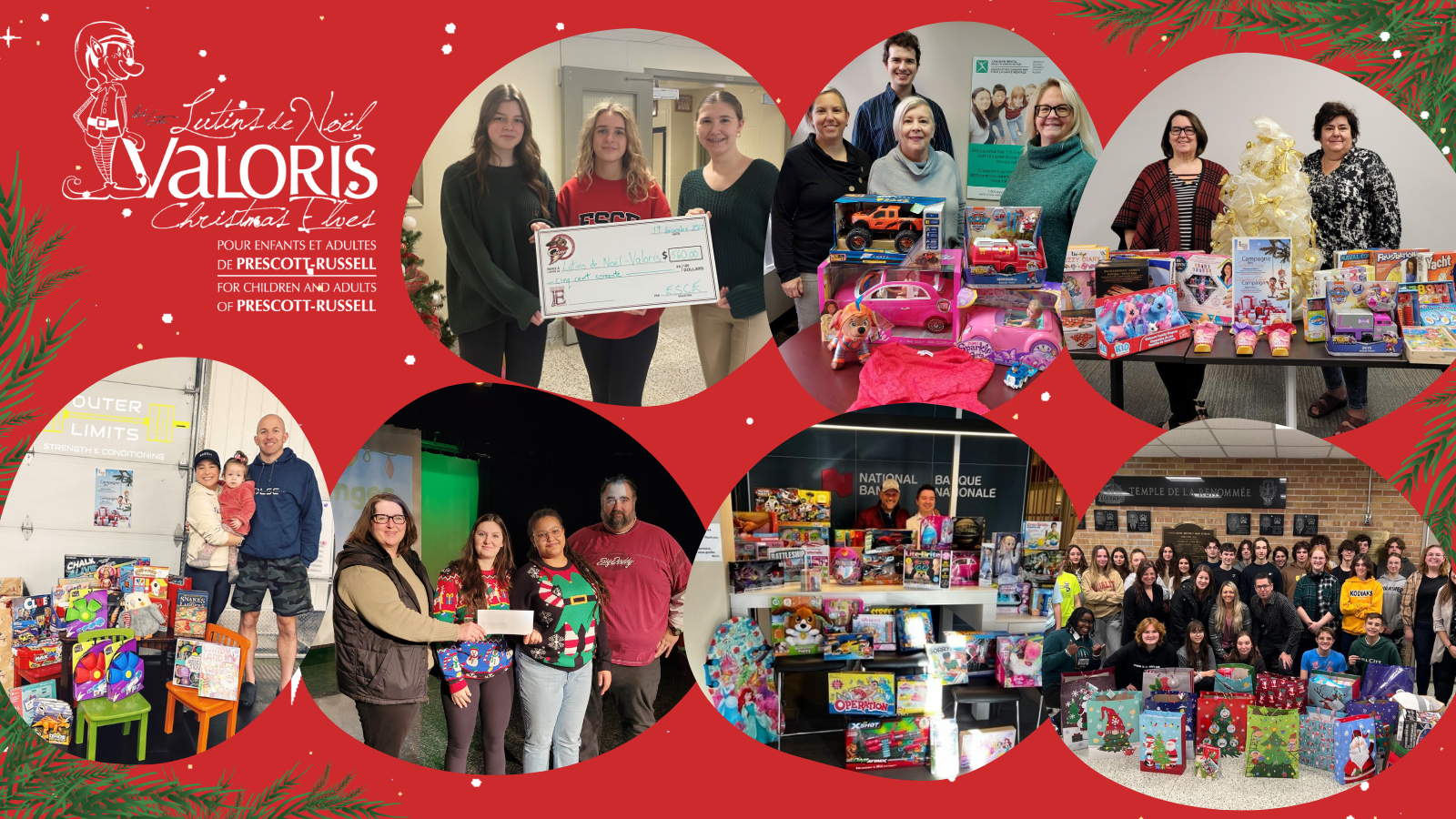 A Magical Holiday Season in Prescott-Russell
The 31st edition of the Valoris Christmas Elves Campaign was a huge success once again thanks to the immense generosity of the Prescott-Russell community.
On December 25, 682 children and teenagers woke up on Christmas morning to find gifts under their tree!
"It's amazing to see the Prescott-Russell community rally around this campaign to ensure bright smiles on the faces of hundreds of children over the holidays. Many organizations and community members in the region have long supported the campaign through donations, fundraisers and gift giving. The success of this campaign relies heavily on the support of our community, and I am very grateful for their involvement," explains Caroline Granger, Valoris' Executive Director.
Another important initiative also helped fund this year's campaign. The Valoris Foundation organized the third edition of the Valoris Christmas Elves Challenge, an annual race. More than 140 individuals participated in the challenge, and 20 sponsors donated to the cause. Overall, the race generated over $38,000!
Valoris would like to thank all the businesses, associations, organizations, professionals, school boards, volunteers, and residents of Prescott-Russell for their unparalleled support and commitment to this important campaign! Our elves already look forward to the 2023 campaign!